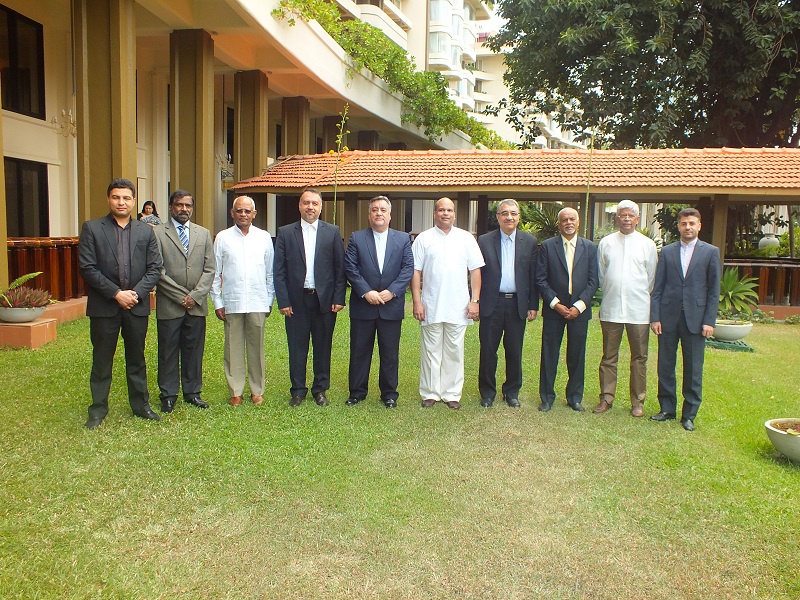 India-Sri Lanka Dialogue
The Pathfinder Foundation (PF) and Kalinga International Foundation (KIF) recently conducted 'India-Sri Lanka Dialogue' to examine the status of current Indo-Lanka relations and recommend the way forward for further developing friendly relations between the two countries, particularly people-to-people relations. The dialogue took place at Cinnamon Grand Hotel on October 29 and the event was attended by participants representing the two institutions and invitees interested in taking Indo-Lanka relations to the next level.
The Keynote address was delivered by Deshamanya J.B. Disanayaka, Prof. Emeritus, University of Colombo, who has authoured several publications on historical, cultural and religious affinities between the two countries. During the day long deliberations, the two sides focused on four broad areas, viz. the current state of bilateral issues, commercial relations and development cooperation, strategic cooperation in maritime security and connectivity in the Indian Ocean, and bi-lateral energy cooperation. During the discussion that ensued, both sides recognized there were misconceptions and misunderstandings from time to time that affected economic, political and security relations. The participants also deliberated on the long standing un-resolved fisheries issue involving primarily the Palk Bay, that negatively impact on the relations.