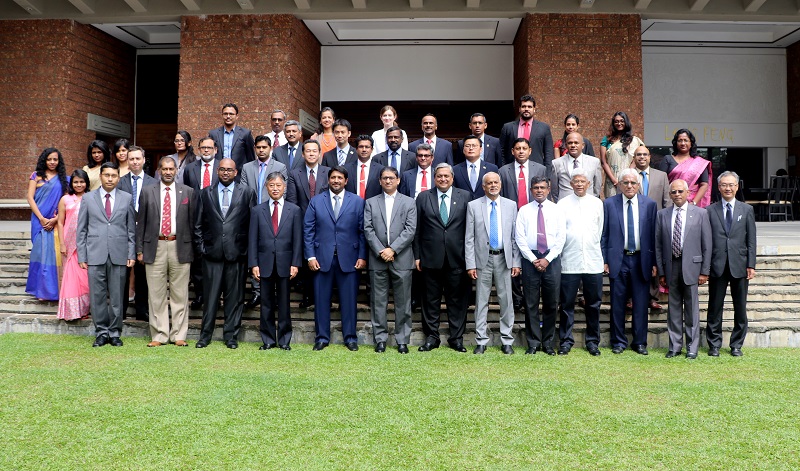 India-Sri Lanka Maritime Security Cooperation in the Indian Ocean: Exploring Convergences
"The first bi-lateral conference between the Pathfinder Foundation (PF) and National Maritime Foundation (NMF) focused on developing a platform for analytical and innovative discussion, specifically on Maritime Security and Maritime Domain Awareness covering the Indian Ocean, which would favourably impact countries in the Indian Ocean Region, was held in Colombo last week. Admiral R.K. Dhowan with Directors of NMF, Admiral Jayanath Colombage, Director, Centre for Indo-Lanka Initiatives at PF with Chairman Bernard Goonetilleke and key resource personalities presented papers of the conference.
The NMF was represented by its Chairman Admiral R.K. Dhowan, the Director Vice Admiral Pradeep Chauhan, the Executive Director Captain (Dr.) Gurpreet Khurana. The Pathfinder delegation comprised its Chairman Ambassador Bernard Goonetilleke, Senior Fellow Lalith Weeratunga, Admiral Dr. Jayanath Colombage, Luxman Siriwardene and Gayathri Nanayakkara. The special invitees for this event were Admiral Jayanath Perera, General Daya Rathnayake and Major General Milinda Peiris. Barana Waidyatilleke of Lakshman Kadiragarmar Institute contributed with a paper titled 'a small state's Quest for Indian Ocean Security: The case of Sri Lanka."