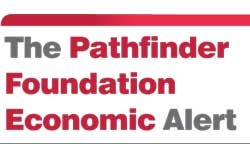 Macroeconomic Road Map for 2013
A Delicate Balancing Act
The policy-makers face a challenging balancing act with difficult trade-offs in formulating the Macroeconomic Road Map for 2013. They need to address the following objectives: the structural deficit in the budget and the trade deficits; the slowdown in growth currently well below the 8% target; and contain inflation which is currently above the desired mid-single digit level at 9.5%. In this context; it is necessary to: exercise caution regarding the relaxation of the macroeconomic policies too early; and initiate action to prevent the growth deficit from becoming too large. If policy is loosened too early, the twin deficits in the budget and the current account will be exacerbated and inflationary pressures will be elevated. The room for manoeuvre has been circumscribed even more following the recent Fitch assessment regarding the financial risks associated with the economy. On the other hand, if policy is too tight, growth and employment creating impulses in the economy will be squeezed.
| | | |
| --- | --- | --- |
| | | |